Saturday, August 14, 2004
Saturday, May 22, 2004
Jimmy sums the last 2 days up well...
These moments we're left with
May you always remember
These moments are shared by few
And those harbor lights
Aw they're coming into view
We bid our farewell much too soon
So drink it up
This one's for you
Honey, it's been a lovely cruise

Graduation Day
I cried. I went to my graduation first, and I will miss my lovely 16 compadres of Chemistry. Only 17 students graduated out of the Chemistry Department and we all knew each other pretty well. They will be greatly missed. I hope some will be my colleagues later in life. After graduation was weird, but finally closing a chapter on my life. Sal and I ended things well. I wish all of my friends good luck in the future. I hope we can all attend our high school reunion and learn how successful everyone is in their lives.

Matt stole the show
Well, he did look mighty cute in his graduation robe. :). I am very proud of Matthew. I love him so much and I hope that we have fun and prosper in Austin. Thank God he came into my life.

Well, guys, it has been a good journey and now the new one begins in August as I work for my Ph.D. I hope in 5 years to be receiving my doctoral robe from UT. Good luck in your future endeavors. It has been a lovely cruise...


Tuesday, May 18, 2004
I got a 4.0...
Too late for it to actually have an effect on my GPA. Maybe if I would have had about 4 4.0 semesters, I would be graduating Cum Laude. But no, a 3.55 at LSU does not qualify as Cum Laude. EVEN though it IS AN A average. That's bullshit. Oh well, I should not complain anyway. My life is great. Everyone is coming in for graduation, including my friend from Texas that went to TCU with me. She is even going to Italy with me next week. Hah, I leave in almost a week to go to Italy. I need to learn some Italian.
Little kids in dance
We have the annual Dancers' Workshop Informance on Wednesday and I will be glad it is over with by then. I have 5 classes to help with onstage and they are all stupid. I hope we do not have a major disaster.
This will be me on Friday.
Thursday, May 06, 2004
I am officially finished...With classes
Yeah Yeah Yeah, I had my last class to day as an undergraduate. It is rather exciting and I am completely ready to move. I have two finals next week and I will be done officially on Thursday night.
16 Days Left
Last night...
I went drinking with my chemistry class. And if you think we are not fun, go visit the following website of our pictures.
The CHEM 4553 Class party at Serranos.
Wow, Serranos was packed last night. They had a band in their parking lot and you could not move. I had so much fun and got insanely drunk. Chemistry majors do have fun.
Long time since last post
Sorry about that. Matthew's godson's 2 year old birthday party was last weekend. I had my 4553 presentation about my research on Monday. Tuesday, I had Organometallics homework, and Wednesday I had a research paper due.
Monday, April 26, 2004
Baseball Player of the Week
J.C. Holt, whose batting average is .418.
Another Crawfish Boil
I am starting to get tired of crawfish now. And I did not have fun.
I should have gone to the Chemistry Crawfish Boil in town instead.
Helping with Jr. Company
Susan asked me to help her with Junior Company rehearsals. They are performing Les Sylphides, AGAIN!! As if it has not been performed enough by the Baton Rouge Ballet Theatre. I performed it twice in a period of 3 years time and that was enough. Anyway, I am just helping restage it and not falling asleep on stage.
LSU players get drafted
Michael Clayton goes to Tampa Bay in 1st round
Devery "Boo-Boo" Henderson in the 2nd round to Saints
Marquise Hill in 2nd round to LSU-North (New England Patriots)
Stephen Peterman to Dallas in 3rd round
Chad Lavalais in the 5th to the Falcons
Donnie Jones in the 7th to Seattle
Matt Mauck in the 7th to Denver
Free Agents
Eric Alexander and Randall Gay with New England Patriots
Adrian Mayes and Eric Edwards with the Arizona Cardinals
Chemistry major Jack Hunt with Tampa Bay
Rodney Reed with Atlanta
Sunday, April 18, 2004
So much to do, too little time
About Austin Again
For Spring Break, I went to Austin and finally found the nice apartment the day Matt and I were supposed to leave. But while I was there, I met up with an old ballet friend Liz. Liz is doing great and loves Austin. Although she got injured and had to quit Ballet Austin, she is still highly enjoying herself and does not want to leave. That is a good sign. But, it was wonderful to hear from my old friend. And I live the next exit over from her. I know people in Austin. Also, the LSU Alumni Chapter in Austin is gigantic, so that is a wonderful way to meet knew people.
My LOOOOOONG week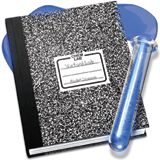 Last week would not stop. It was dragging on and on.... The week after spring break is always the worst because I have just spent a week of doing nothing pertaining to school and then I am shoved back into a world when things actually have a deadline. So, Monday, I did not show up for research and went to my long ass Instrumental lab where I stayed for 5 hours and then went straight to ballet to teach. Tuesday, same thing pretty much except for Dr. Stanley keeping us over a couple of minutes. We never have a break in that class. Went straight to ballet again to teach the little ones, which is something you have to brave. Wednesday, I am finally back in the groove and stupid Onur does not show up for research. Remembering I have eOrganiometallics homework due the next day, I trek to the Chemistry Library (that's where I live in case you need me) and proceed with my homework. And then my lab partner and I did not work on our senior research project, so I went home having accomplished nothing. Thursday mainly consisted of working on a lab report with the awesome P. Chem lab group. Except, I will kill Boyd if he says "Holla" one more time in his Cajun Vacherie, back roads, Louisiana accent. Anyway, Friday was for tutoring and driving to Grande Isle.
Grande Isle Trip
Ha, 3 hours to Grande Isle. Not bad time to get to the beach. Have you ever slept in a tent on the beach. I want you to try; it's uncomfortable without a sleeping bag, which I completely forgot mine. All I had was a blanket, which with the Gulf wind as bad as it was, made me extremely cold. Matt had to wrap around me so I wouldn't freeze to death. It was awful. Well, we go there Friday and there were so many people on the beach. It was Bird Watching Weekend in Grande Isle, but who the hell goes to watch birds. Anyway, we set up camp and waited for the rest of the group to show up. Most of them showed up at night because my friends are so much older than me and have full time jobs. We had fun. Drinking all weekend on the beach is fun. We had a fire and made S'mores and stayed up until 3. You usually wake up at sunrise and from the noise of the seagulls. That sucks. You also have to walk to days to get to the restrooms and bath house. So, I just went to the bathroom in the trees. Can you imagine me doing all of this?
Saturday, we had a crawfish boil and drank heavily some more. We waited until 7 to leave the Island. Needless to say, I am extremely sunburned because I am pasty white. I even had SPF 45 on, except I forgot my feet and ears. I can not even wear shoes. I will see how that goes when I have lab all day tomorrow.
Today I went to a BRBT Luncheon and it was boring as usual. Ms. Polly gave me $100 for graduation and is going to recover Matt's couch. How awesome is she!!!!! Only thing this week is finishing the senior project and an Organometallics test. I have 2 more crawfish boils to go to, but none like one on the Island.
Baseball Player of the Week
Clay Dirks, for being a excellent pitcher. And a nice guy, I might add. I met him at our baseball party.
Sunday, April 11, 2004
Baseball Player of the Week
They all sucked. If I had to pick one: John Zeringue. Matt's family claims him as a cousin. Although, all the coon-ass Zeringues are related.
Unbelievable
1. It took me two and a half days to find an apartment. Also, we got a two bedroom/2 bathroom that is $750 a month. The apartment is great. It is set in the hills with a creek running through it and it has a mini park with picnic tables.

2. LSU Tiger baseball sucks!! How can one team lose to mediocre Arkansas nasty hogs. This sucks.

3. Spring Break is over! :(

Alright, I will talk later because I am so tired and still have not recovered from my trip. I just want to sleep until Graduation.